These days it seems like every restaurant or retail establishment you visit is asking you to signup for their loyalty/rewards program. Be it a punch card, mobile app, or key fobs, all of these programs functionally the same goal of driving people into the restaurant more often. As I look at all the effort that needs put into these programs, I can't help but wonder if they are worth it.
Are loyalty programs worth it? Yes, setting up some type of rewards program is worth it for almost every restaurant. The increased frequency of current customers and potential draw of new customers make a rewards program a worthy investment of time and money.
You might need more convincing before you decide if the time investment of setting up a program and the resulting discounts are worth it for your restaurant. I'm sure you also need some help figuring out what type of program is best for you. Either way, I've got you covered.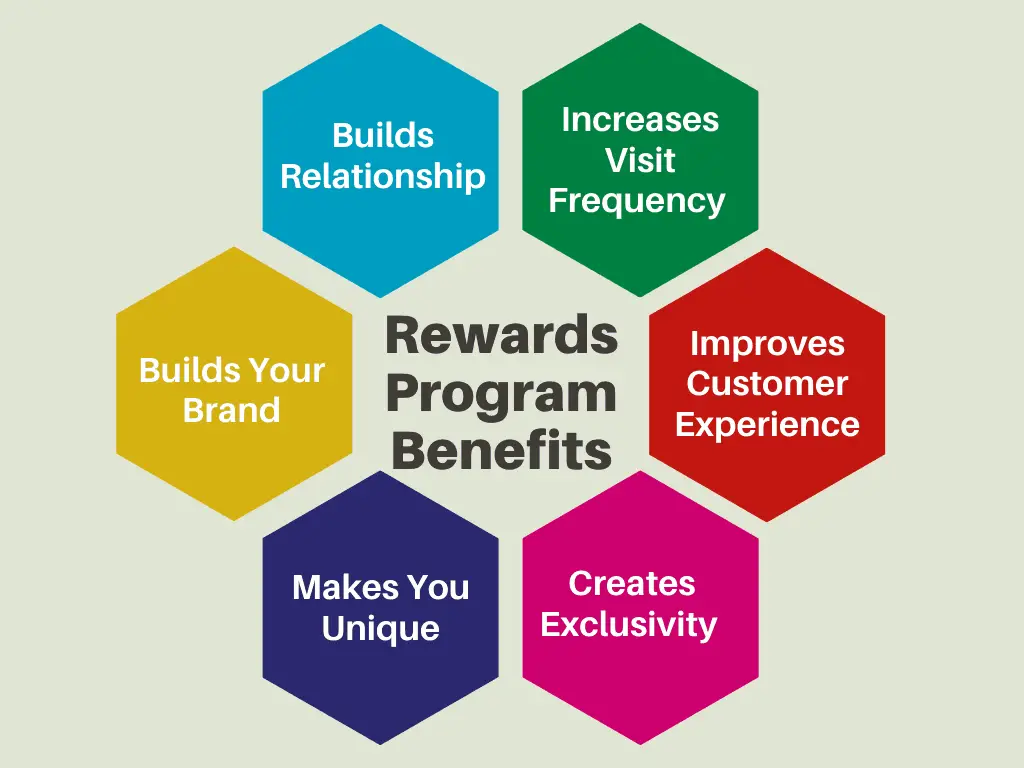 Proof that Rewards Programs Can Provide High ROI
Restaurants spend a ton of money on advertising and marketing. Just this week, a restaurant owner and I were discussing what advertising platforms had the best return on investment. It got me thinking about how much money it is worth investing in increasing frequency over aiming just at bringing in new customers. This, of course, got me thinking about how big of an impact a rewards program can have on customer frequency.
A recent Gartner study finds that 80% of future sales come from current customers. That data suggests that a significant portion of your marketing income should be aimed at increasing the frequency of existing customers rather than acquiring new ones. Loyalty programs are the best way to increase the frequency of your current customer base (aside from delivering consistently excellent food and service, of course).
I find it interesting that just about every restaurant chain has introduced some type of rewards program. The fact that some of the brightest minds in the industry have committed to growing a loyalty system speaks volumes to me about the impact they can have.
The results are in: loyalty programs can have a high ROI. Starbucks reports that its program (which has been around over ten years) has more than 16.3 million active members and accounts for about 40% of Starbucks' transactions! Grant it that it took a while, but that fact such a large amount of Starbucks transactions come from members strongly advocates for the potential success of a loyalty program.
Loyalogy did an in-depth study on consumer behavior and how it relates to loyalty programs. The poll surveyed consumers on what they like to see most in rewards programs. Here are some of my key takeaways from the study.
| | |
| --- | --- |
| Program with Surprise-Based Reward Levels | 14% |
| Program with Rewards Based on Total Spend | 43% |
| Program with Rewards Based on Total Visits | 43% |
| People that Don't Mind Carrying a Physical Card | 60% |
One big takeaway from the study is that people hate a complicated enrollment process. It makes them more likely not to signup in the first place. Another interesting takeaway was that 75% of those surveyed preferred a program that can be used at multiple restaurants. Bloomin' Brands does this with its restaurant groups' "Dine Rewards" program.
Setup Options
There are multiple ways to go about setting up your loyalty program. You can keep it simple with a punchcard or go modern with an app. The decision comes down to what feels right for your brand and what fits into your budget.
POS Loyalty Card
Most of the major POS systems offer an integrated loyalty program either as part of your service or for a small monthly fee. This is the best way to go as your going to get a modern program that integrates with your current interface.
If you have Upserve, you will love their loyalty program. It doesn't require you to use a physical card and works by linking it to a customer's credit card. If you are in the market for a POS system, you can learn about my top picks here.
Paper Punch Card
Using a punchcard is a very old school. Some consider it tacky but make no mistake: it still works. The concept is simple: give out cards with a number of spots for punches advertising a rewarding to completing all the punches. Once that customer gains the required punches, they earn that reward.
You can design and print a punch card pretty quickly using my recommending marketing tools. Combine Canva and Vista Print, and you can come up with a professional-looking card in minutes and have it delivered to your restaurant in a few days.
There are a few downsides to a punchcard. First, the customer needs to carry it with them whenever they visit. Second, its easily forged. I used to work for a major chain that had to move away from punchcards because people were fraudulently selling fully punched cards on eBay for profit. If you're a small operation, you probably won't have fraud happening to that level, but to not expect some level of cheating is naive.
One way to reduce the risk of fraud is to use a specialty hole punch. This won't prevent fraud completely, but it makes it harder for a criminal to scam you, which is all you can ask for with a punchcard. To the right is an example of what I am talking about (Amazon Affiliate Link).
All in all, a punchcard is a good option for a small mom-and-pop place that has no intention of building a brand.
Digital 3rd Party Vendor
There are other options if you don't like the program that integrates with your POS and wants something different than a punchcard. Multiple 3rd party vendors offer loyalty programs at reasonable monthly fees.
I have not worked with any of these companies, but I have heard good things from Repeat Returns and Level Up. Both have a stellar reputation and offer many different options to help you set up a program that works for you.
Examples of Successful Loyalty Programs
Starbuck's
Starbucks utilizes stars instead of points that you earn based on how much you spend. Every dollar spent earns you two stars.
You can then redeem stars for different rewards. The stars needed for each reward are displayed clearly on their website, so there is no question as to what you are working towards.
To help you build up your stars, Starbuck's offers various promotions throughout the year, like "double star day" and games that you can play to earn more stars on their mobile app.
You can sign signup online or on their mobile app. You can even order and pay ahead on the app so that you can be in and out quickly.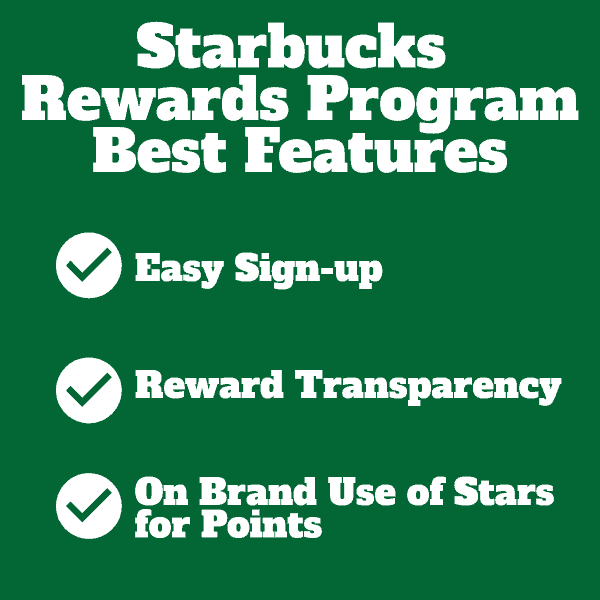 Bloomin' Brand's Dine Rewards
The Dine Rewards works at the four primary concepts that make up most of Bloomin' Brands: Outback Steakhouse, Carrabba's, Bonefish Grill, and Fleming's Steakhouse.
Simplicity and the ability to use the same card is what makes the Dine Rewards program successful. Guests can earn 50% off every 4th visit. There are some minimum spending requirements to use the 50% off, but its the sheer simplicity of the program that guests love.
To make it even more straightforward, you don't have to carry a card with you. You signup online and simply let your server know you're a member and give them your phone number when you pay. The activity can be tracked at any time on the website.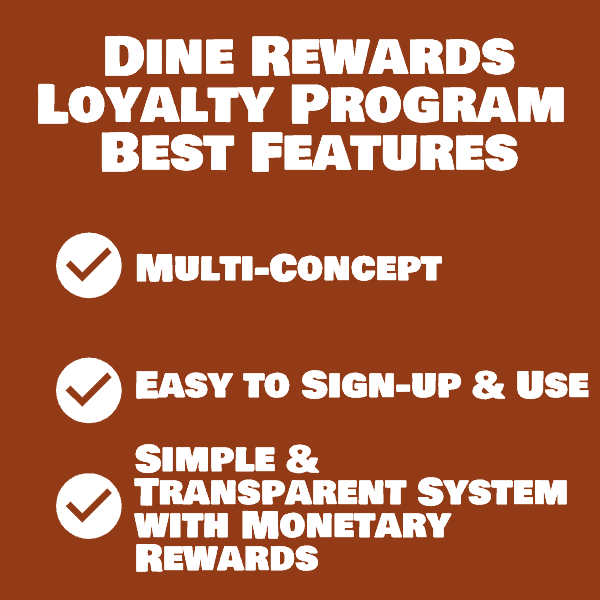 P.F. Chang's
The P.F. Changs Rewards Program works on a dollar to point system. You earn ten points for every dollar your spend. Once you reach 2,000 points, you earn a free entree. To help drive signups, they automatically give you 1,000 points for signing up, meaning you start off halfway to a free entree.
A physical card is not required here either. Once again, you signup online and simply give your phone number to your server.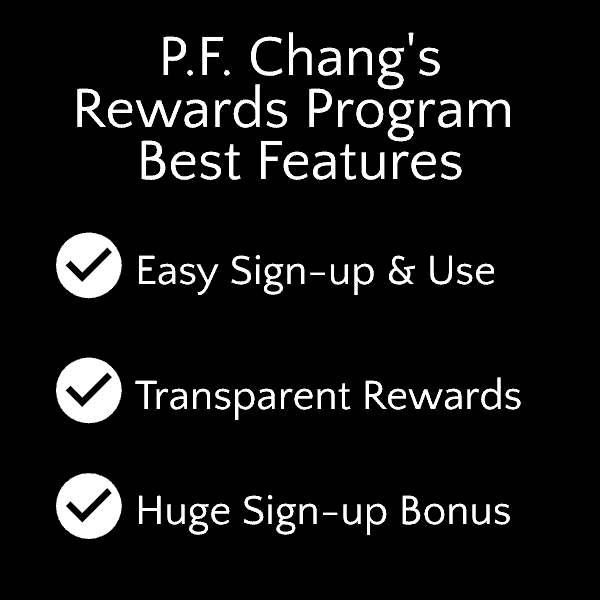 Chick-Fil-A
Chick-fil-A rewards program Chick-Fil-A One is another points-based system that allows you to earn points as you spend more. You can redeem them through the app or by showing a QR code at the counter or register again, eliminating the need for a plastic card.
Chick-Fil-A's program offers different membership tiers best on the amount spent annually. They also send you rewards on your birthday and enter you into drawings to win prizes.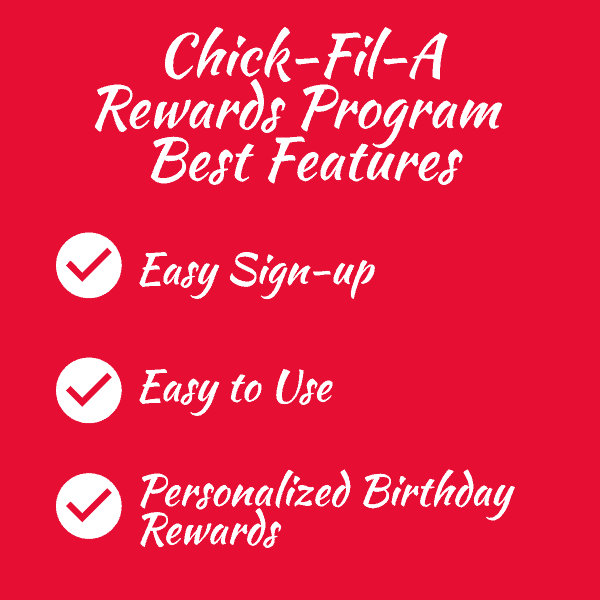 Conclusion
Rewards programs are worth the investment for almost every restaurant. Take the time to set up a program that customers will love by utilizing some of the best features that big brands have put into place and you will be on your way to seeing a successful program and increased loyalty.