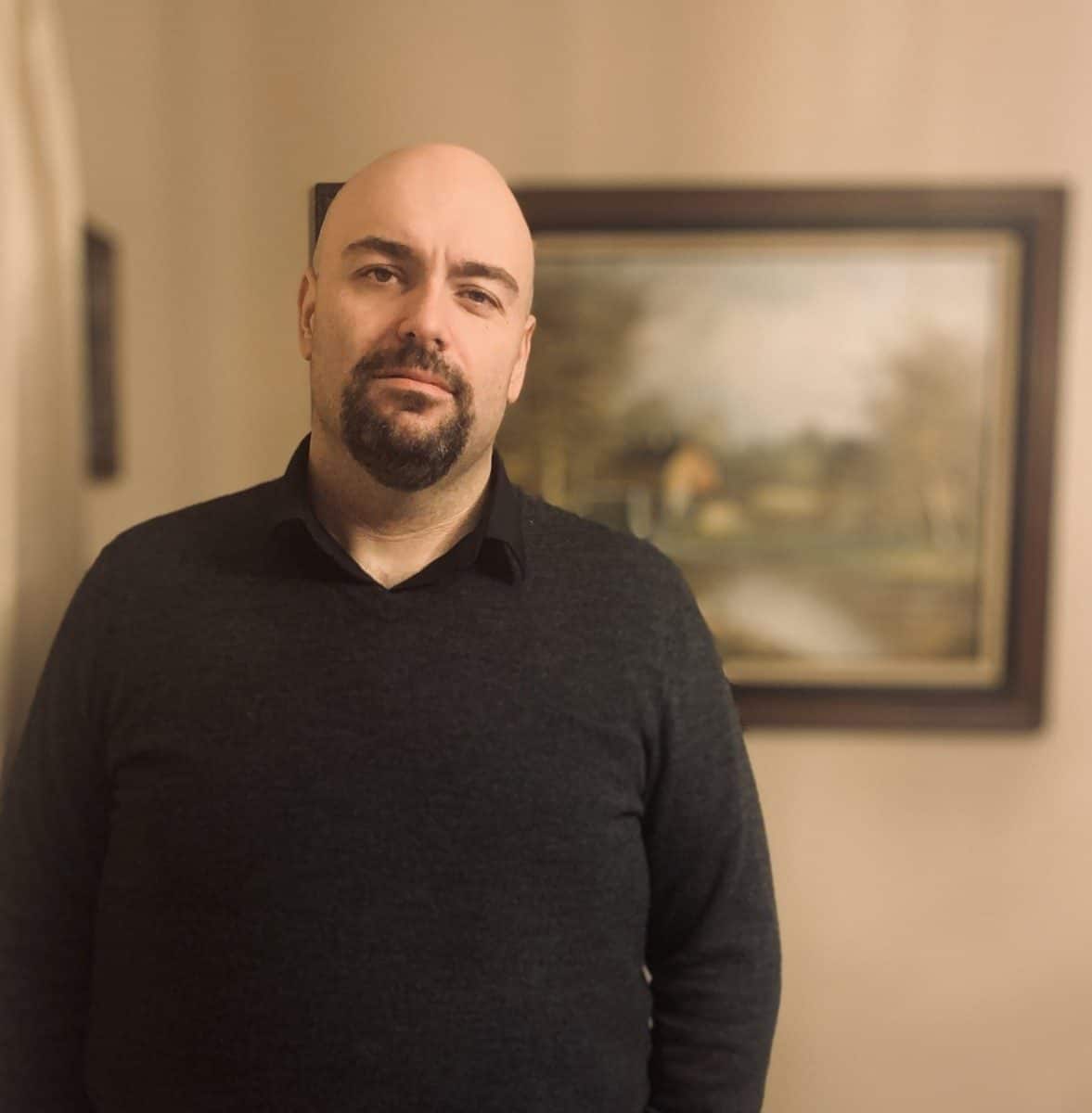 Matt Roberts
Owner of Restaurant Ninjas
Matthew (Matt) Roberts is the founder of Restaurant Ninjas.  He has over 20 years of experience in the Restaurant Industry Specializing in Operations Management, Leadership & Sales Growth.
MY WORK STORY
---
I literally grew up in the Restaurant Industry.  When I was 6, my dad opened a 300 seat restaurant and bar.  Given the nature of the business and his regular 100 hour work weeks, he ended up sleeping in his office on a cot the majority of the time.  To spend time with him, I would often spend weekends sleeping in a bed next to his and following him around, learning the ins and outs of the restaurant.
Seriously, I learned the restaurant version of what Henry Hill learned about the mafia working at the cab stand in Goodfellas.  The adrenaline rush of a busy dinner, smells of the kitchen, sounds of clinking dishes, silverware and expeditors, and feelings evoked from compliments of revering customers was addicting! Just like Henry, I caught the bug.  Only, in my case, the bug was for the restaurant life.
I love the Restaurant Industry to this day even after 20+ years.  I spent my teen and college-aged years working as a server and a cook.  After college, I went into management and held roles as a Service Manager, Bar Manager, and Kitchen Manager before becoming a General Manager.  After a few years as a General Manager, I became a Market Training Manager and mentor to new General Managers within the company. I eventually became a Multi-unit Manager.  For a complete history of the various positions I held and the companies, I worked for before Restaurant Ninjas, see my LinkedIn Profile. 
 The repetitive nature of restaurants and desire to teach was leading to a lack of fulfillment.  I thought that I would expand the joy I felt at coaching and mentoring others by going back to college and becoming a Teacher.  This was ultimately short-lived once I figured out how little teachers make for such an important role.
I continued in the restaurant world as I met my wife, and through most of our marriage.  Once we had children, the lack of fulfillment continued, and burnout began and was amplified by the sadness I felt over not getting to see my children grow-up.  I knew that I needed to make a change, but I did not know what path that was. I decided to pursue a job in Learning and Development that I still work in today while scratching my restaurant itch through Restaurant Ninjas.
While I might one day re-enter the world of Restaurant Operations, through either the corporate world or my own concept, I plan to spend the next 15-20 years focused on my children and growing Restaurant Ninjas to help others through their food-service journey and find success.  
---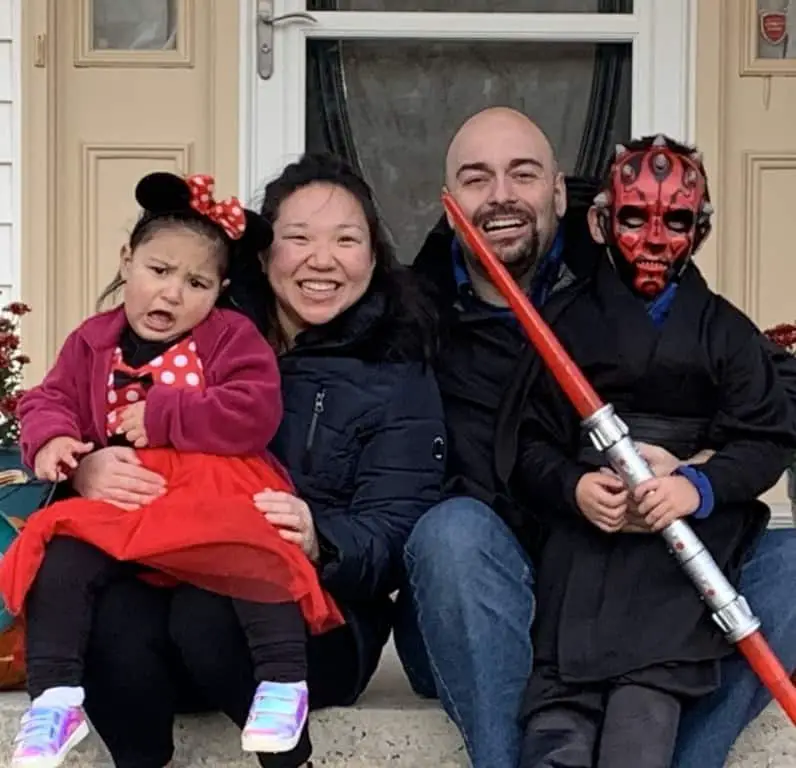 I am a husband, father, geek, and follower of Jesus Christ.  I live in Enola, Pennsylvania, with my amazing wife Anna, and our two children Luke and Grace.  I'm about 10 minutes away from downtown Harrisburg-Pennsylvania's State Capital. Even though downtown Harrisburg is so close, Enola is a quiet suburban town, which I LOVE.  I grew up in Southampton, Pennsylvania, which is in Bucks County, just outside the Birthplace of our Nation-Philadelphia.
When I am not working my full-time job in Training & Development, creating content for Restaurant Ninjas, or coaching restaurant owners/managers, I spend as much time with my wife and kids as possible. 
I met my wife when I was working as a Manager for Panera Bread in 2009.  I hired her to work for me for a few months as she prepared to relocate to New York City, but our relationship quickly grew, and two years later, we were married.  Over ten years later, I can honestly say she is one of the best things that ever happened to me. 
With our children still being young, we are in the stage of introducing them to different hobbies and sports to see what they enjoy.  Anything from taking them to the movie theater, bowling, roller skating, or to the trampoline park, we try something new almost every weekend.  As they get older, we want to start making day trips to experience the different historical and cultural sites in the Mid-Atlantic Area.
I am a proud and well-rounded geek.  The height of my geekery is my love for Star Wars.  I even convinced Anna to name our son Luke Skywalker.  I have a huge collection of action figures that I have been assembling for over 20 years. 
I read comic books, play tabletop games, dabble in video games, and am a reluctant (and apologetic) fan of professional wrestling.  I am also a huge movie buff, having once aspired to be a filmmaker, and I even had a movie podcast company with my brothers at one point in time. 
Aside from my love of all things geek and pop culture, I am a huge fan of the Philadelphia Eagles & Philadelphia Phillies.  I love playing fantasy football.  Sometimes my "collecting bug" extends to sports, and I collect sports cards as well. 
In 2019 I was introduced to the idea of creating a Bucket List.  After a few hours of brainstorming, I created an extensive and ambitious list of things I would like to accomplish in my life.  You can view the professional items of my bucket list at the bottom of this page, and I will update it a few times a year as I can cross things off.
---
Write a Book & Sell 2000 Copies
Create a Company that Grosses 7 Figures in Single Year
Read 100 Professional Development Books
Have a Wikipedia Page Made About Me
Be Featured on the News
Be a Guest on a Five Top 10 Podcast
Attend a Conference as a Keynote Speaker
Be Featured on a Ted Talk
Be a Guest on The Smart Passive Income Podcast
Get 100,000 Subscribers on Youtube
Complete the John Maxwell Certification Program
Create an Online Course
Meet Jocko Willink
Work with at Least One Restaurant in Every State
Create a Restaurant Management Software Program (or App)
Become Fully Self Employed
Earn an ICF Coaching Certification