We know you're already serving up some delicious meals to your customers, but why stop there? Adding entertainment to your restaurant will give your customers a triple threat- yummy entrees that keep them full, enjoyment to keep them and the entire family amused, and a feeling of satisfaction when they leave. They'll want to tell everyone about your fantastic place.
What are some restaurant entertainment ideas that guests will love? There are many different ways to rev up your restaurant with entertainment, including:
Live Entertainment
Alcohol
Games
Photo Booth
Switch Up the Menu
Have a Themed Night
If you're thinking about adding entertainment to your restaurant, we've taken the guesswork out of things. We're going to break down our top 6 picks for adding elusive entertainment to your venue, giving your restaurant that 'wow' factor that sets you apart from the crowd.
Top 6 Entertainment Ideas for Your Restaurant
These six ideas are going to change your restaurant for the better. Keep in mind that some of these ideas are ideal for bigger restaurants, but there are still plenty of choices for the little diners out there who want to shake things up a bit. Let's take a closer look at these great options for adding entertainment to your restaurant:
1. Live Entertainment
Who doesn't love dinner with a show? Live entertainment is always a top pick for entertainment in a restaurant. But it doesn't always have to be the same kinds of activities day in and day out. You can get wildly creative to add some pizazz and uniqueness to your venue: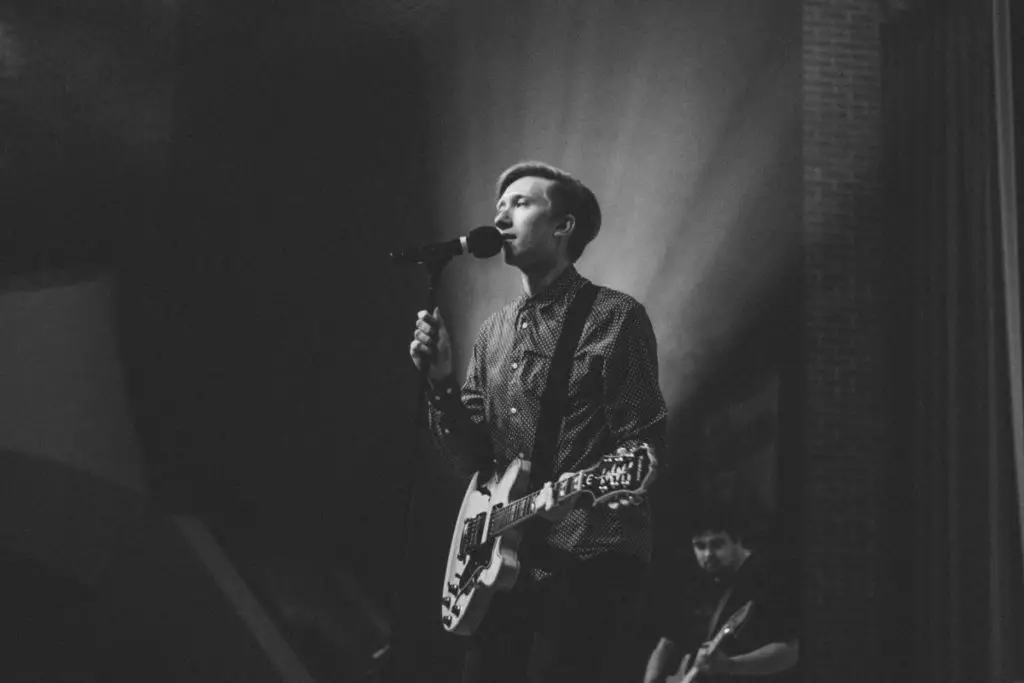 Local bands and artists. That local band needs a kickstart into their music career, and you can be the one to give it to them. Just make sure the music suits your restaurant's style. You can also have a local artist bring in their artwork to show off and even sell.
Poetry night. Who doesn't love some good poetry? Have some local poets or even more well-known poets come in to share their work with your guests.
Karaoke night. Karaoke night is a great way to add silly entertainment in a restaurant, so bust out the karaoke machine and let people sing to their heart's content.
Fashion shows. Ever thought about adding a dose of fashion flavor to your venue? Consider doing a fashion show. It's different, but your guests are bound to enjoy it.
Dance recital. If you have a larger restaurant, you can hire a local dance crew to perform their recital right inside of your restaurant. This can also be done with other types of performers, such as those who perform pirate shows, magic shows, and aerials.
Meet the chef. There is something so exciting about meeting the person behind the magic. Having a night specifically constructed for your guests to meet the chef will be a thrill, and your house is sure to be packed on this night.
2. Alcohol
Most people love to have a drink with their meal, and, depending on your restaurant, some alcohol might be more popular than others. For instance- if you're offering Italian food, then you might want to consider opting for a wine tasting night where people can sample a wide variety of wines while munching on their pasta.
On the other hand, if you're running a burger joint, then you should highly consider offering craft beer flights. This has become increasingly popular in recent years and for good reason, too. People love to taste new and local beers, especially since it pays homage to the land they love.
A few other unique entertainment ideas utilizing alcohol include:
Offer unique cocktails or other drinks only a few nights of the week. Create a drink that is only available in your restaurant and make it a big deal. Only offer this unique, specialty beverage a few nights of the week to make it something extra special that people will seek out.
Bring a flair bartender to the venue. A flair bartender is precisely that – a bartender who adds the excitement of fire while bartending. This is guaranteed to offer an entertaining, thrilling adventure for your guests.
3. Games
Nothing says entertainment like games, whether it's a vintage arcade game, a classic board game, or even trivia night! There are so many options when it comes to adding games to your restaurant. Let's take a look at some of our top picks for gaming: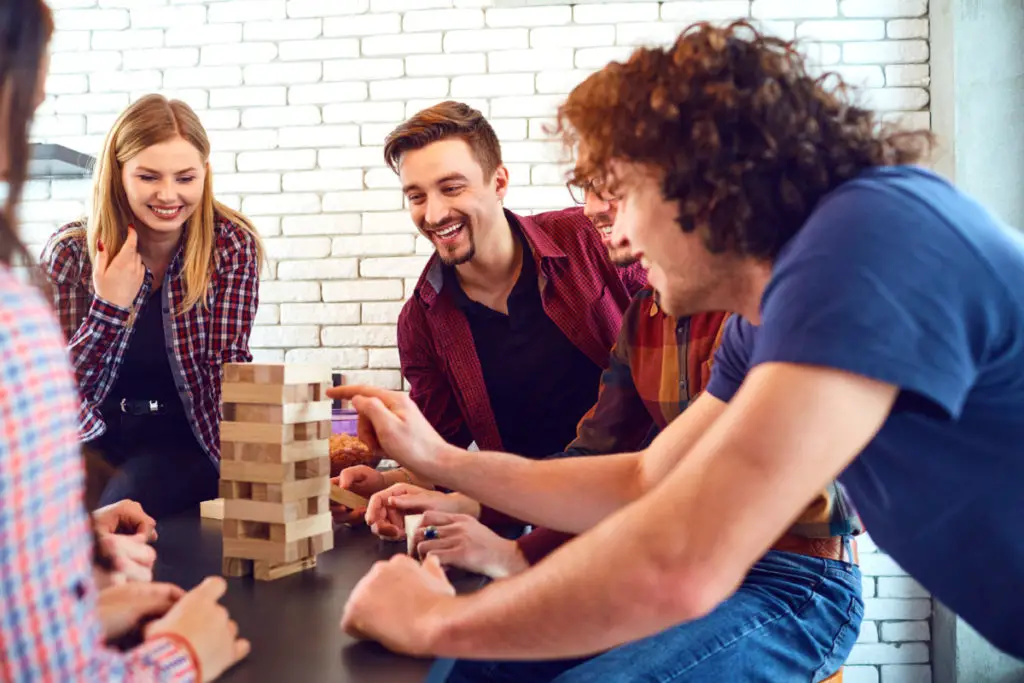 Add an arcade area. Parents will especially love this idea as their kids will enjoy some fun games while they relax and sip on some Chardonnay.
Allow your guests to play board games. Gather a selection of board games for your guests to choose from. This will allow for a bonding experience that they won't soon forget. Perfect for adults and kids alike!
Make a trivia night. Trivia nights have become super popular- much like the craft beer flights- and you can almost always guarantee a huge turnout for trivia night. It's super fun, and people love playing against each other. Offer a prize at the end, like a free appetizer or drinks for the table.
4. Photo Booth
There's something about a photo booth that gets everyone smiling. Add a photo booth to your restaurant, and it instantly adds a hefty dose of entertainment that isn't available in most locations. You might also want to consider adding special props, and let the waiters and waitresses get involved in the pictures, too.
5. Switch Up the Menu
Indeed, you've spent hours, days, and even weeks fine-tuning your menu to only offer the best of the best, but your creativity and cooking skills don't have to stop there. Consider switching up your menu a few times a week to give people something exciting and fun to look forward to. Here's how:
Create a mystery food night. What is the restaurant serving tonight? It's a mystery, and any foodie will love the thrill of not knowing what's coming out on their table.
Mimic classic dishes. Think about movies and tv shows that created outlandish, yet seemingly delicious treats and dishes. Remake these wonderful choices- such as Remy's Ratatouille or 'Eggs for Enemies' from Burnt- and your guests will be wowed.
6. Have a Themed Night
Perhaps our favorite suggestion for adding entertainment to your restaurant is by having themed nights a few times per week. The themes can be as straightforward or as fun as you'd prefer. Here are some top picks for theme nights:
Disney night. With this unique idea, you bring in the family crowd. The staff can dress up as Disney characters, and you can play Disney music throughout the night.
Eat-in-the-dark night. Make it as dim as you can, without making it pitch black–a great way to shake things up a bit.
Lovers' night. Make it the perfect setting for date night- dim the lights, put some candles on the table, and play romantic music. Your restaurant will be the top choice for lovers around the area.
Speed dating night. And for those who don't have a lover to enjoy on lovers' night, consider adding a speed dating night to bring the love.
Around the world night. If you have a restaurant with many flavors, you can try adding an 'around the world night' where you offer dishes from some regions of the world and have the place decorated accordingly.
Final Thoughts
It's easy to rev up your restaurant with some fun, creative entertainment ideas. Whether you opt for poetry night or bust out the board games, these great ideas will have all your guests entertained and excited for their next visit. For more on this topic, check out this article about restaurant event ideas for even more inspiration!