Are you looking for something fun and different to help drive customers into your restaurant? Events are a great way to attract new and existing customers to dine at your establishment. There are so many fun events that you can run to get people's attention.
So what kind of events work best for attracting customers? There is a huge range of events that you could put on to attract customers, including charity events, couples' nights, tasting events, and even live music. If you can think of something fun and different from your everyday dining experience, chances are you are going to attract some new faces.
This article will highlight some great event ideas that will guarantee more customers to your restaurant. If you want to attract more customers, try out some of these event ideas.
What Are the Best Restaurant Event Ideas?
The following list highlights the best event ideas for attracting more customers to your restaurant.
Charity Event
A charity event is a great way to attract new customers. You can easily attract a lot of local people by organizing an event that gives back to the community. Everybody loves helping others. If you can find a good local cause to support, you can create a fun night that aims to raise money for your chosen cause. Try fun things such as themed food and drinks, raffle events, and interactive games that customers can get involved in.
Below are some ideas of things you can do during your charity event:
Awareness Walk – Arrange a sponsored walk that starts and ends at your establishment.
Donate a percentage of food and drink sales – This will encourage people to purchase from your menu.
Raffle – Sell raffle tickets and give out prizes for winners. All profits from the raffle can be donated to charity.
To make it even more interactive, let customers pick their cause.
Cooking Classes
Cooking classes are a great way to attract people to your restaurant who are looking to learn a new skill. You can charge for your cooking classes and teach people how to cook things from your menu. So not only can you make money from the classes, but it's also an opportunity for people to try new dishes from your menu.
You could even develop a cookbook to sell at your restaurant for people who are interested in cooking your dishes at home. This means your restaurant will constantly be on people's minds, even at home. And let's face it – nothing's ever as good as the real thing so they'll always want to come back to your restaurant for the real thing.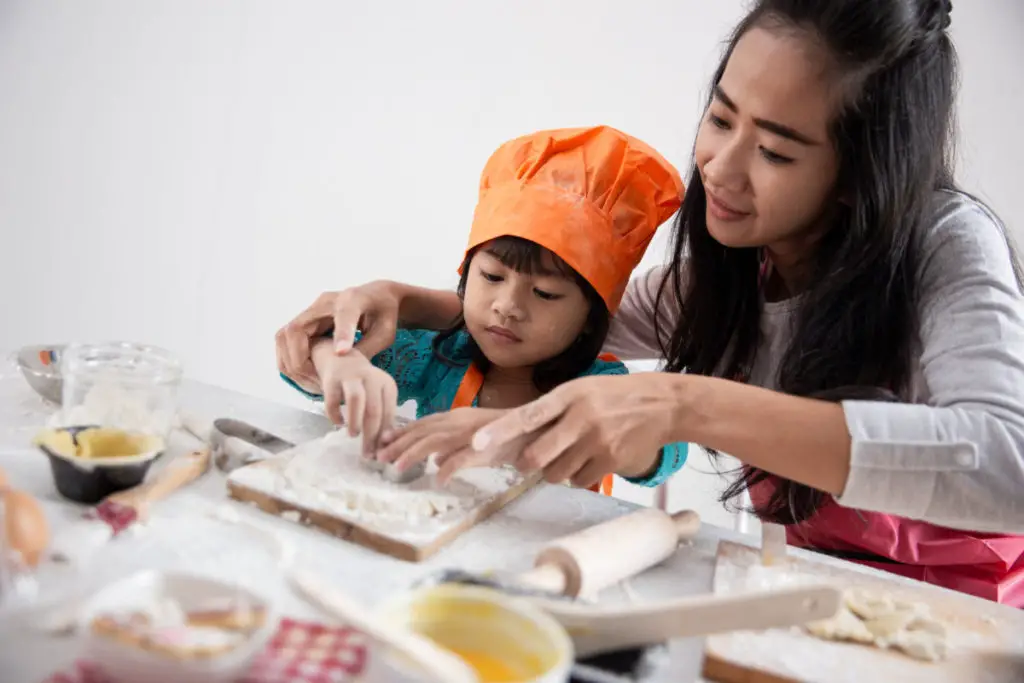 Similarly, you can also post these dishes and recipes to your social media sites to keep people interested in your establishment online.
Black Friday Event
Black Friday is a great way to attract customers to any business. You can offer great discounts on your menu for one night only. This is a great way to get people into your restaurant to try all your food and drinks. This is an excellent opportunity for people to find their new favorite dish and will ensure that they want to return for more on a later date.
Wine and Menu Tastings
Wine and menu tastings are a great way to attract new customers and the perfect way to gain returning customers. People will have the opportunity to try things from your food and drinks menu and find something that they love. This will encourage people to want to keep coming back to your restaurant for more of their favorite food and drinks that they discover during your menu tasting events.
If your establishment doesn't serve wine, why not try something a little different like a cocktail tasting night or a soda tasting night. Food-tasting events are always a big hit, too, and an excellent opportunity for you to find out which foods would work best on an upcoming menu.
Couples Event
A successful couple's event could even become a regular event. There are a lot of exciting things that you can do to attract couples, specifically. This can include things like candle-lit dinners, special deals on romantic-themed cocktails, a love-themed menu – the possibilities are endless. You can even offer discounts specifically for couples to encourage them to join in on your couples' night.
Want some ideas on how to spice up your Date Night menu? Start by checking out this video.
Themed Nights
There are countless themes out there for you to choose from. You could have an 80's night, a 90's night, a Vegas night, a Christmas night – whatever you think your customers would enjoy. You can have people dress up for the occasion, have themed menus, and put up themed decorations. Think of something fun and unique that people will want to get involved in.
Karaoke Night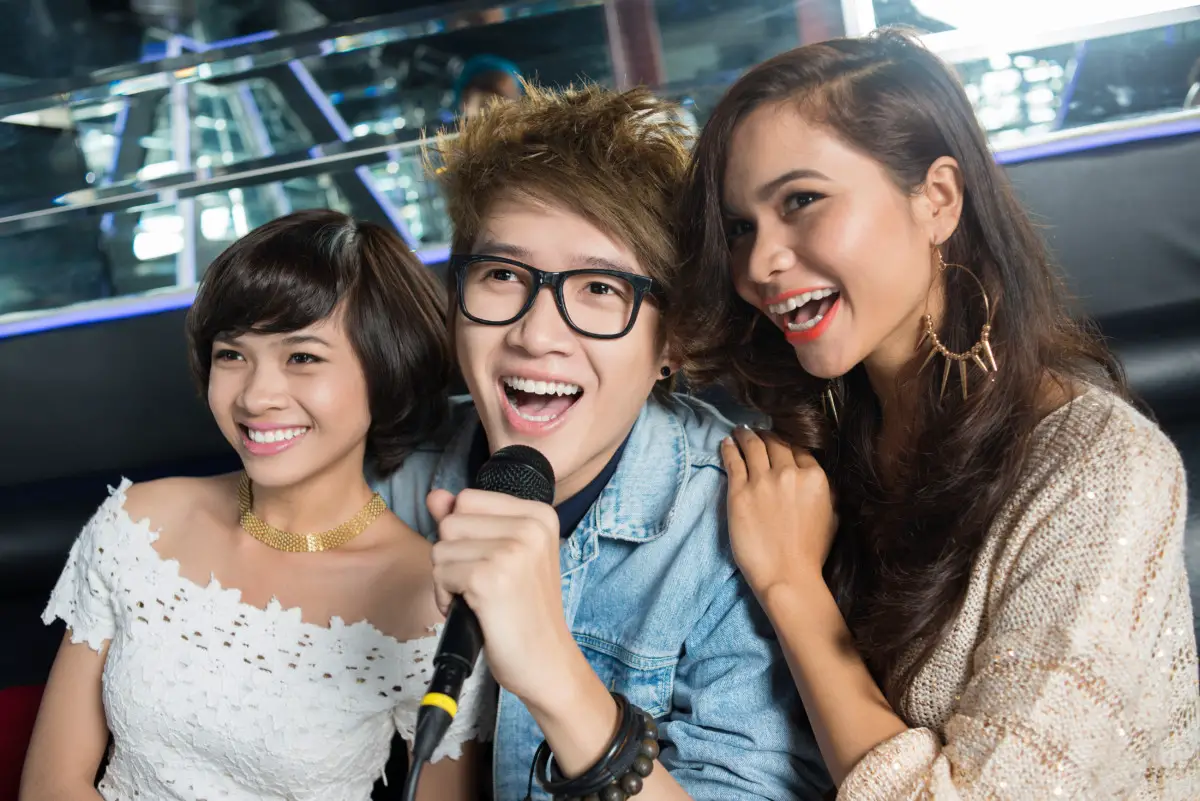 Everybody loves a bit of karaoke every now and again. What better way to enjoy a good karaoke session than while dining on your exquisite menu? To encourage people to get up and sing, you could offer discounts or even offer a free cocktail for anyone willing to get up and show off their vocal talent.
If you need some tips on how to run a successful karaoke night, check out this list.
Regulars Night
Host a night specifically for your regulars to treat your most regular customers. Having a regular's night where you offer discounts and special offers for your regular customers will encourage people to want to become regulars at your establishment so that they can also take up these fantastic offers.
This is an excellent opportunity to get to know your regulars on a personal level while also showing them how much you care about them and their experiences at your restaurant.
Often, keeping loyal customers happy can be even more profitable than attracting new customers.
For some tips on how to keep your regulars coming back, check out this article.
Singles Night
Single's night is an excellent opportunity to host dating events at your restaurant. You can offer discounts for single people and provide activities to help people find new dates. This is a fun way to attract new customers. You could even host a speed dating event.
Celebrity Night
Do you have any connections with celebrities? This could be a local, national, or even worldwide celebrity. Invite them to dine at your restaurant and meet some of your most loyal customers. You could also arrange a VIP meet-and-greet event at your restaurant for people who are fans of this celebrity. Perhaps you could even put special offers on during the evening on all the celebrity's favorite dishes.
If you don't have links to any high-profile celebrities, why not invite a local person of importance? Perhaps host a 'meet the mayor' night or something similar.
Comedy Night
Everybody loves a good laugh. Customers will love it even more when enjoying some delicious food from your menu. A comedy night is a great way to attract customers as it's a fun and unique event to go alongside dining. Hire a local comedian to perform some stand-up comedy at your restaurant. Or, if you have the connections and the budget, you could even hire a high-profile comedy act to improve your sales.
Live Music
People love listening to live music and will enjoy listening to music while dining at your restaurant. This is especially true when the live music comes in the form of local bands that your customers will love to support. Try looking up local bands and musicians that may want to play at your restaurant. It would be good to have a weekly live music night so that your customers can enjoy the experience every week. Try to mix things up and have different acts playing each week to attract different faces.
Restaurant Event Ideas – Final Thoughts
These are just some events that you can host at your restaurant to attract more customers. These can come in the form of regular events, special one-off events, and unique themed events.
Depending on the events you decide to host, you can introduce a huge range of new customers and encourage regular customers to keep returning.
The best types of events create a ripple effect by improving your restaurant brand awareness and boosting your existing customers' loyalty. You want to make sure that the events you host are attractive to your customers and be sure to market it in a way that ensures everyone knows what events are on and when they are on.
Create an event calendar so that your customers are aware of what is on each night. Keep your customers wanting to return every night for your fun event nights.