With a steady and almost recession-proof customer base, opening a restaurant on a military base is an enticing prospect. The constant flow of servicemen and women, as well as their families, provides an excellent opportunity for growth.
How do you open a restaurant on a military base? To open a restaurant on a military base, contact the local military base's commanding officer to see if there is an opening for a new business. If so, you will apply through the Exchange on the base, either the AAFES, NEX, MCX, depending on the branch and location. Follow all the requirements asked of you and your restaurant, including background checks, and hopefully, your business will be approved.
Opening a restaurant on a military base is hard work, and much of the decision is left to the military's needs and current desires. So, let's go through how best to open on a military base for the best chance.
Steps to Open on a Military Base
A few necessary steps will allow you to open your chain or business on a military base. Remember that as you walk out this process; however, there is a limited amount of space on base, and not everyone can get in.
Step 1: Getting in Touch with the Commanding Officer
Hopefully, you or your restaurant already has a connection to the base. The Commanding Officer on base is responsible for all the daily runnings of the base, including its business, security, and livelihood. So, they have a considerable pull when it comes to who gets to do business on their turf.
It seems that most military bases will give a bit of preference to restaurants run by veterans or people who have some connection to the military and understand the culture. If you have no connection, simply reach out to the commanding officer, introducing yourself, your business, and why you want to serve the soldiers that serve.
Often referred to as the Base Commander, it is essential to approach them with respect. Most phone numbers you would need for contacting to schedule a visit, or a tour of the base can be found here.
Step 2: Applying to the Exchange
Once you have developed a relationship with the Base Commander, you want to have conversations about what exactly the base needs. They will have a good idea of what would or would not be approved by the Exchange on their base.
To start the formal process of opening on a military base, you must apply to the specified Exchange. The most popular is the Army and Air Force Exchange Service, known as the AAFES. Also standard is the Naval Exchange, or NEX, and the Marine Corps Exchange, also known as the MCE. Each of these organizations is solely responsible for approving the goods and services provided on the base.
No proposed business can compete with the Exchange in any way. Exchanges usually have grocery stores, electronics, and some clothing. The best business to open up on the base would be a restaurant or food chain that provides a unique food arrangement.
Popular with Army and Air Force bases, Burger King is present on many bases. On the other hand, Smoothie King is often found on Naval bases. Much of the approval for bases will be based on the branch and base culture. No base wants a sub-par product, either. So, a good track record of safety inspections and reliable reviews at other restaurants will be a great asset when applying to open on a military base.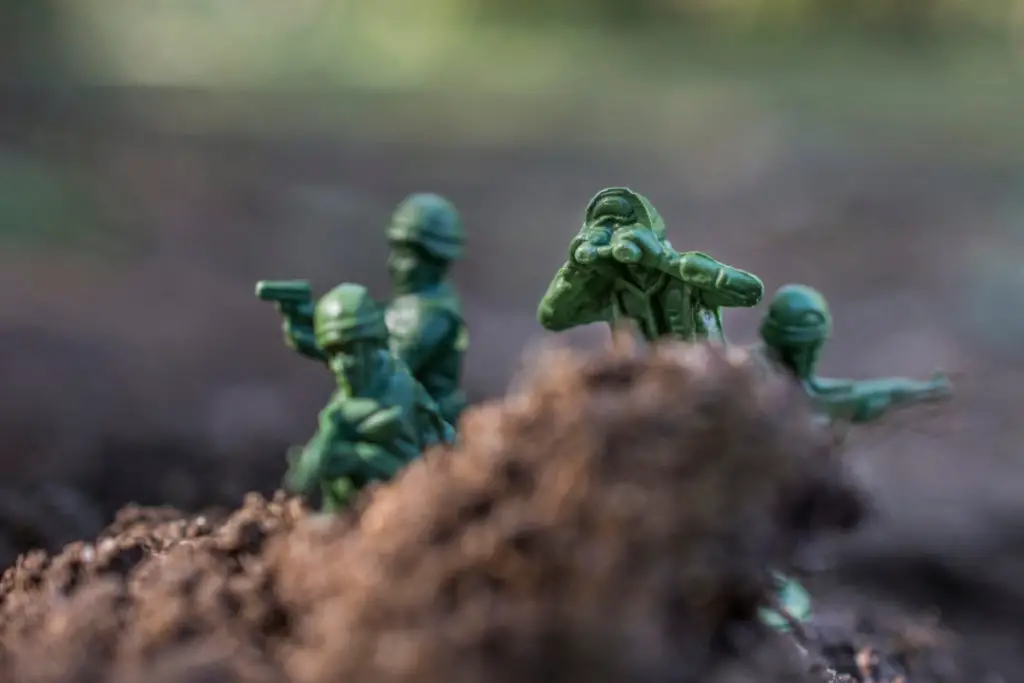 Legal Requirements of Operating a Business on Base
A military base is technically federal land and under the jurisdiction of the military. Therefore, city ordinances do not apply, but base laws do. To understand the specific base you want to open on a bit more, contact their legal assistance office for more information.
In addition to the different regulations, personnel will all need to undergo a background check. The military base is a secure government spot with tight security. So, be upfront if there is anything that may dissuade an Officer from allowing you or your employees on base.
There are also specific rules for those businesses that want to operate on bases overseas. There is Status of Forces Agreements, or SOFA rules, between the U.S. and any country they operate in. You must be knowledgeable of those rules and abide by them if you hope to operate on international bases.
Here are a few more legal tips to keep you and your business in the running:
Do not offer bribes or anything that may be perceived as one to get on base.
Advertisements can never use the Exchange logo or appear to be endorsed by the military.
If you have a similar product to the Exchange, your price must be equal to or higher than the Exchange's offered price. You can never undercut the Exchange.
Commercial businesses are not allowed to use military post, so have a plan for running mail through a different carrier.
By following these steps, your likelihood of opening up on the base and keeping good relationships is high.
Why You Should Open on a Military Base
The idea of opening on a military base may seem odd or daunting at first, but it is well worth the effort. First and foremost, having more restaurant diversity on a military base widens the opportunity for food and fun for military families. Even just one new restaurant can be very encouraging when they are on base most of the time.
Additionally, opening on a military base allows you to join the 1,700 other restaurants that operate in over 34 countries. Businesses like Starbucks, Boston Market, and Subway are leaders in this arena, but that does not limit you. Although chains tend to be the main food businesses spotted on military bases, local favorites and unique restaurants still have a chance.
Other Ways to Operate on Base
You may have contacted the base you want to open on and been offered a less than ideal location or none at all. But, this doesn't mean you are totally out of the game yet. Consider taking your business into the growing world of food trucks.
You will still need to follow all the rules and regulations, but you may cut costs in the long run by only getting a permit to come and sell your food during lunch and dinner hours. By getting a Civilian Contractor's License for operating on military bases, you can serve both the military community as well as the outside world whenever you need to.
Opening & Operating Your Restaurant on a Military Base
In some ways, a loyal yet limited client base may seem like a dream come true to some business owners. However, owning a business on a military base does not make you immune to many of the everyday struggles of running a business. There are still workers to be hired, although there may be many military spouses and families excited to join you on the adventure. There are always taxes, rules, and health inspections that need to be followed very closely.
If you are considering opening a restaurant on a military base, make sure to keep all your paperwork in order and sell why your business would fill a unique and needed void in the military community. With a bit of preparation and determination, you can open up on the base just about anywhere.