The decision of whether or not to take reservations is something that often worries most restaurant owners. For that reason, I have developed a list of the advantages and disadvantages of accepting reservations at your restaurant.
Should your restaurant accept reservations? In most full-service restaurants, it is a good idea to accept reservations to create ease of use for customers as well as control the flow of service. As a general rule, reservations work better in full service rather than fast food or fast-casual settings.
The decision of whether or not to accept reservations can have a considerable effect on your restaurant. To help you make a decision, I have provided a list of the pros and cons of accepting reservations.
Pros
Easier to Forecast Sales
Easier to Manage the Flow of Service
Creates "Ease of Use" for Customers
Encourages Larger Parties
Creates a VIP Feeling
Cons
Cost of Online Reservation Systems
Risk of Limiting Sales
Risk of Alienating Some Customers
Pros of Accepting Reservations
Many types of restaurants can benefit from taking reservations. Since fine establishments, to casual dining places. Here are the most common advantages.
 1. Easier to Forecast Sales
Knowing the exact amount of people visiting your restaurant every day at lunch or dinner represents an advantage for both the staff and the management team.
The management team can determine more precisely food prep needs to ensure faster service and reduce waste while also allowing for proper scheduling of staff.
Knowing the ideal amount of staff to schedule provides you the ability to give guests the best service possible, encouraging them to come back again.
The staff can prepare for possibly working under a lot of stress.
2. Easier to Manage the Flow of Service
Running the board at the host stand is both an art and a science. Your goal is to keep the restaurant at full capacity at all times without overwhelming the kitchen or service staff.
Accepting reservations allows you to plan the dining room layout before customers arrive. Reservations are beneficial in making the most of an establishment's space.
Besides, it will make you look like a planning wizard, as no addition or subtraction of chairs or tables will be needed all night.
3. Creates "Ease of Use" for Customers
One of the things that usually make customers unhappy and not return to a restaurant is having to wait. Said wait exists in two primary forms: the wait for seating and the wait for service.
You have direct control over wait times for service. By staffing adequately and executing operationally, your guests will receive fast, attentive service and get their food quickly.
Unfortunately, you have very little control over the wait time for seating. Whether customers who have already eaten are "camping out" or you are just plain mobbed, you can only do so much to keep the wait time down without making customers feel rushed.
Allowing guests to book a table reduces the number of people waiting a long time in line for a table.
When customers decide to make a reservation, it is often because they want to avoid any setbacks. Taking reservations opens up a restaurant to a broad public who prefer to plan their night to make sure it goes perfect.
Restaurants able to offer guaranteed tables are likely to keep receiving visits from these guests.
4. Encourages Larger Parties
The majority of reservations made are for large parties looking to be seated together. It's tough to find a place that can accommodate such a scenario, so accepting reservations for these large parties sets you apart from the competition.
Furthermore, taking reservations and hosting guests' significant events can make your restaurant into one of the city's favorite places to carry out their next large gettogether.
5. Creates a VIP Feeling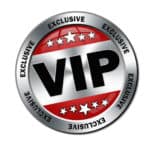 Remember the Cococabana scene from Goodfellas? Henry Hill gets VIP treatment that allows him to access the club from the kitchen and go right to his front-row seat.
Even though the scenario in that scene is not exactly the same as a typical reservation, accepting reservations does create a similar VIP feeling for customers.
When customers arrive for their reservation, they feel important. Just entering, being welcomed, and taken immediately to a table generates good feelings for people.
That level of service often leads guests to spend more money on their dinner and give higher tips for the staff. Additionally, creating that feeling will probably cause them to return to the establishment sooner than later.
Cons of Reservations
There are fewer cons than pros, however, the impact has to be acknowledged.
1. Cost of Online Reservation Systems
The development of software for online restaurant reservations is growing in popularity, and, at first sight, it might seem like a smart, modern option to implement at your restaurant.
Unfortunately, reservation software is not cheap. While guests love it, it is not worth the expense if you are not getting a return on the investment in the form of either increased sales or guest loyalty.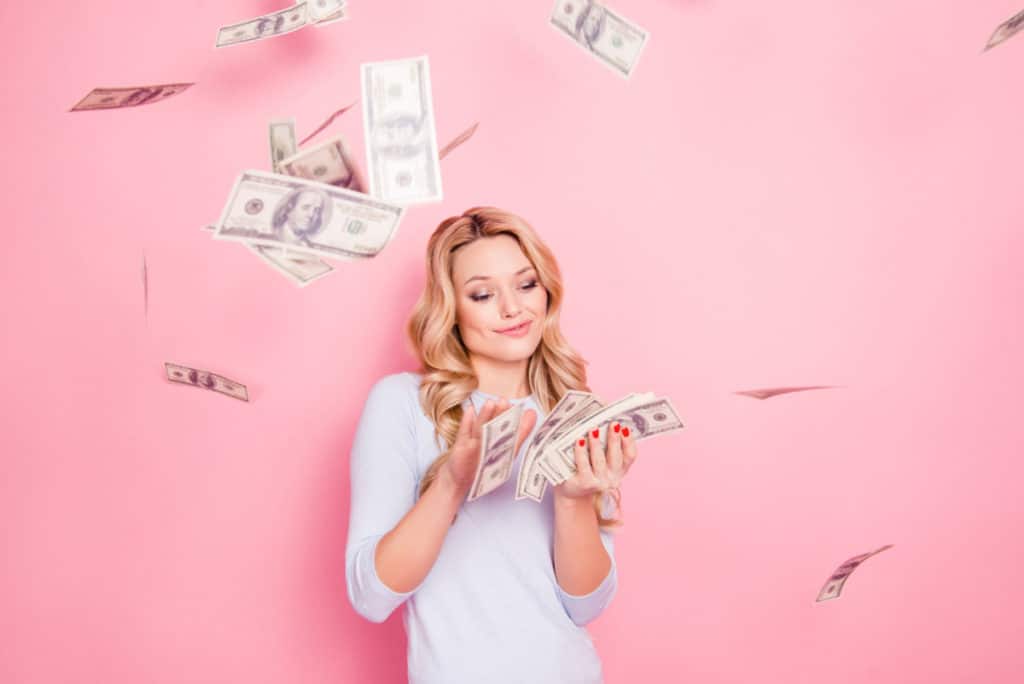 The most common fees to pay for a reservation system are subscription, integration, and transaction fees. If you decide that having an online reservation system makes sense for your restaurant, shop around to find the best value.
Having reservation software can bring you profits in the long term. Eventually, it WILL replace the traditional way of taking reservations.
2. Risk of Limiting Sales
Accepting reservations can lead to accepting fewer walk-in customers. There is always the possibility that the reserving party does not show up. Thus, you could end up turning away a walk-in for a reservation that no shows. Every time this situation happens, your business loses money.
Walk-in customers who are waiting on a table will often become upset when a reservation is late, thus extending their wait.
A loyal customer could be left waiting for a table or even told to come another day. This leads to unhappiness that may cause them to not return to your establishment anytime soon.
Aside from the financial hit, a last-minute cancellation or no show can wreak havoc on the meticulous planning you have done for the evening.
3. Risk of Alienating Some Customers
Having a reservation policy at your restaurant may alienate some customers.
Working under a reservation system that makes it difficult for walk-in customers can cause the loss of many who spontaneously decide to dine at your establishment.
How to Make Reservations Work Painlessly
Although there are some cons to accepting reservations, there are measures you can implement to make the whole process more seamless and profitable.
A good idea is to limit the number of reservations taken each shift. When doing this, allow ample space for walk-in guests in addition to just reservations.
Another thing to be mindful of is overbooking your reservations. Running a restaurant is full of surprises and hiccups. Overbooking and having one of these hiccups could destroy an entire shift.
As restaurant owners, the last thing we want to do is tell a reserving party they must wait for their table because another group has overstayed. It is tempting to secure a full house by booking all the tables, but to avoid a messy night, always keep a table available.
Policies for Large Groups
The most basic requirement that restaurants ask for booking one of their tables to a large group is a down payment. It is necessary to take this measure as you must protect yourself against a considerable loss due to a large no-show group of guests.
I think it is wise to include a late arrival policy stating that you will only hold the seating for a certain amount of time before opening it back up to walk-in guests.
Two other common policies for large groups are time limits and not seating the party until all guests have arrived. I am not a fan of either of these policies.
Time limit policies dictate that guests can only access to their table for a specified amount of time. I'm sorry, but that is not how you create a hospitable atmosphere. Account for them being there longer than a typical guest and manage the exception, not the norm.
I also HATE the policy of not seating a group until the entire party arrives. This happened to me recently during a family dinner.
My wife, kids, extended family and I were going to meet at a restaurant. My wife likes to be early, so we arrived about 10 minutes beforehand along with the majority of our party, but my mom was running late. The table was ready, but the hostess wouldn't seat us because not everyone had arrived (even though we were only missing one person out of fifteen)! We ended up sitting down 10 minutes after our reservation time once my mom finally arrived. This was SO annoying!
The other risk of large parties is a "partial show." An example of a partial show is where you plan for 30, and 10 show up.
I am not necessarily against having a penalty in your policy for such a scenario, but I would instead chalk the loss up to the cost of doing business.
For sure, restauranteurs should be taking reservations at most restaurants. It is a long-living practice that helps us have a secure income every day, establish a customer base, and better manage our business.
Keep in mind that any decision we make is not permanent. To run our business in the best way, we must test the impact of our policies on our restaurant. You can then use these results to adjust policies as needed over time.