Over the past ten years, food delivery has blown up to a level beyond what anyone anticipated. At this point not offering delivery is lost revenue opportunity for most restaurants. Whether it be a third party or independently, you need to get on board with delivery or you will be left in the dust. But where do you start?
---
3rd Party Delivery Services
With so many options, it's hard to decide which of the big companies you should work with. They all make promises and claims about being your partner and all charge ridiculous fees. With all the noise about which service is best, how do you decide who to partner with?
My solution for making this decision is simple: work with all of them. At the very least, sign-up with the big 4 (if they are available in your area).
The market share of each company varies depending on what market you are in, but nationally I estimate the market share of the "big 4" to be as follows in 2020.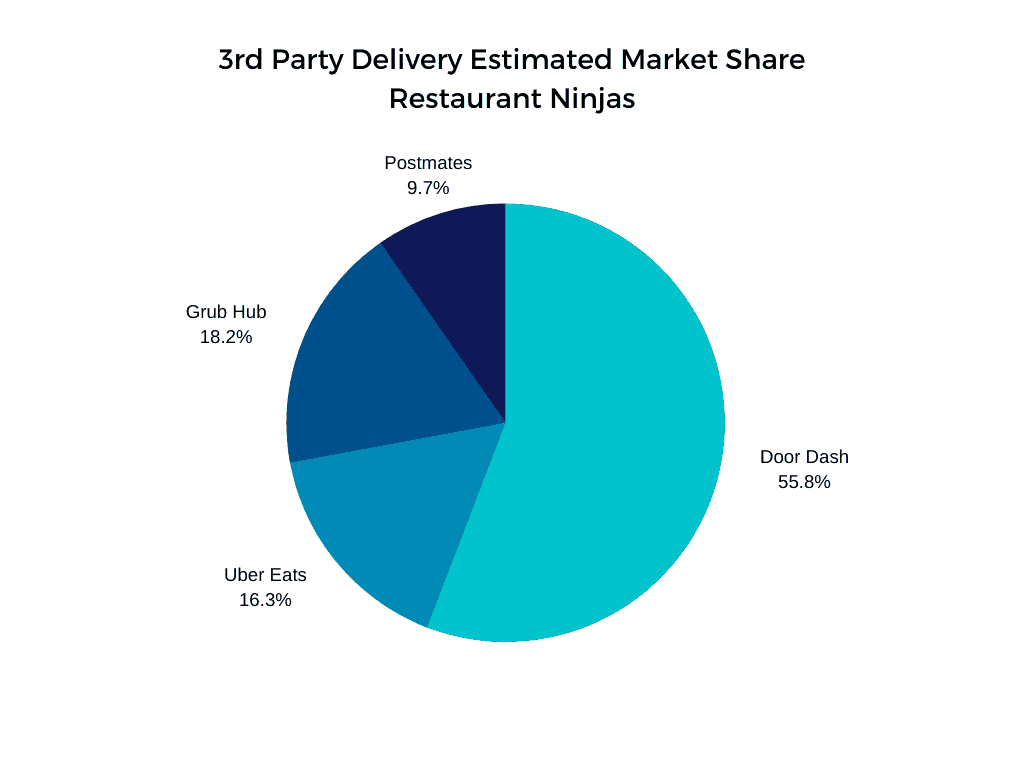 ---
3rd Integration Services
You might be asking yourself "how am I going to manage all the moving parts of four different delivery services?" That is a fair question. If only there was a way to integrate all of the delivery services into your current POS system. Oh wait, there is! Aptly named "Its a Checkmate" seamlessly integrates all 3rd party delivery services into your POS system.
Its A Checkmate
Why I Recommend Them
Integrates most delivery services directly into the POS system for a flat fee of $100 per month.
How They Can Improve
They don't integrate with my top POS system- Upserve. Change that and this program becomes a no-brainer!
---